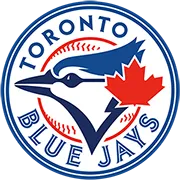 Dr. Komara is the official dentist to the Toronto Blue Jays while here for spring training in Dunedin.
At Komara Dentistry, we value our patient relationships, making it our priority to deliver gentle compassionate care. We work hard to make you feel at ease by providing exceptional patient care in a relaxed, clean, and tranquil environment. We are proud of our friendly team, and strive to develop lifelong relationships with our patients. We combine state-of-the-art dental technology with a professional and courteous staff resulting in a beautiful, healthy smile that will last a lifetime.
We also believe that patients should have sufficient information to make educated decisions about their oral health and treatment options. You will find all of this important information on our website along with the many services we offer.
Feel free to contact our office should you have any questions or to schedule an appointment. We look forward to meeting you.